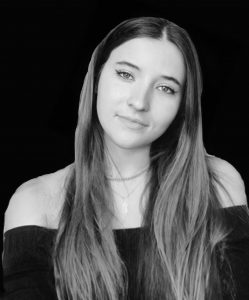 Teresa Beirão is a Portuguese screenwriter and director who perceives cinema as a way to bring into discussion relevant issues in today's society. Despite having an education in both screenwriting and directing (highlighting the training given by Patrick Underwood in 2020) she believes that it is by watching films and thinking about them that we learn how to make them.
In 2021, after achieving great results in several international contests with her scripts "Sundays At Church" and "In Sight", she decided to produce her first official project as a solo director: the short film "(In)Sight", which should premiere at the end of the year.
Currently, she is working on film projects while also finishing her degree in Ciências da Comunicação (Communication Sciences) at Universidade Nova FCSH.